It can't possibly be?
Really?
Finally?
Friday is here?
Thank goodness!
I sure need me some of Julie's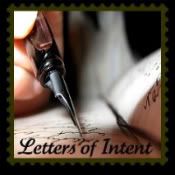 hop on over for more!
~
Dear Insurance Company -
I love that my medical providers said that they were told that my claim was closed.
Which therefore meant that they began to send invoices to a certain poor little ol' me.
Ironic that you sent me the text of your Independent Medical Exam, and I did exactly what they recommended.
Getting that $2100 bill from
THAT SURGEON
was like rubbing salt in a wound.  Or ripping four inches of stitching wire through your wrist… something like that.
Then the physical therapy bills started arriving.  More fun.
Glad you're working on getting this sorted out.
(Really and truly, my insurance company has been top notch for the most part… it is just kinda freaky getting bills like that).
Let's figure it out,
Sincerely,
Your Customer With An Open Claim
~
To the grocery store checker who carded me for a bottle of cooking wine:
REALLY?!?
Oh wait.
I got carded.
Yippee!!!
Signed,
The 21-Year Old
~
And if you've already been to
Julie's
and seen how
Brian
has managed to brown-nose his way to the top of her popularity list…
you'll understand my husband's abso-stink-olutely hilarious comment about her being "King Julien"
Dear Brian,
Where's my $100 bill?
Signed,
Your Faithful Follower Who Brought Julie With Me
~
To My Darling Co-Worker -
As I laughed at you climbing up my desk in your 4" heels to adjust the security camera…
Why didn't you remind me that the entire section staff was back in the breakroom with the video monitor – watching me entertain you with my "I Like To Move It, Move It" dance?
Thanks alot.
Signed,
The Chick Who Should Stick to Ballet
~
aaaand…. this week for the first time, I'm joining Photostory Friday!



Hosted by Cecily and Lolli
I've loved this idea for awhile, but finally found a story in photos that I just couldn't resist posting.
Why I clicked?
Sheer laughter, my friends.  Sheer laughter.
Thank you May-May… take a bow
(you gotta love my boy's expression)