Fridays are especially wunderbar with my friend Julie from Foursons and her Letters of Intent.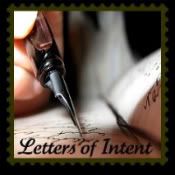 Dear Julie,
Sorry about the YUCK factor to yesterday's snake post.
I know you really enjoyed that picture of the headless rattlesnake in the frying pan.  And to assure you that you certainly do.not.want.to.mess.with.my.aunt… here are the remaining rattler family  photos:
Daddy
Evil Brother
and Baby Brother (who she noted "at least got to keep his head")
Now, will you please help me kick Mr. Daddy's cute tushie for his mockery of my caterwauling at the sight of the THREE garter snakes that my sister had just happened to bring to our Father's Day celebration?
Thanks,
Caterwauling Girl Hiding Behind Her Aunt
p.s.  Yes, garter snakes have venom, but not much of it.  Posh -  tomato, tomatoh, it's a SNAKE.
~
Dear Itty Bit and Cutie Left:
I know you guys were having a grand time playing soccer:
and Cindy Lou Hoo was your darling cheerleader:
But I'm telling you guys… do not underestimate Bubba:
He might be the littlest one there… and he might be a whole 20 months younger than Cutie Left…
When the kid says he wants to play:
And he's got his game face on:
It's not gonna matter if you two scheme some kind of 2-on-1 play:
Trust me kiddos… you're a whole lot safer in here!
Cuz this kid will take.you.out.
You didn't think he got that bloody lip THREE TIMES that day for nuthin, did ya?
Signed,
The Mom/Grandma/Aunt Who Could Barely Watch the Carnage
~
Dear Itty Bit,
See, I thought you might prefer soccer because you're pretty good with kicking.
I was rather worried at your first at-bat, since you don't seem to practice your throwing/catching skills much (and about that throwing thing… I'm kinda GLAD you don't work on it much :)
See, I was only worried because you come from a long line of baseball champs.  And, you know… it's pretty easy for the family to see you three boys and think we've got 1/3 of our next state team right in our yard.
Just wanted to say a grand THANK YOU JESUS when I saw you knock that first puppy outta the park :)
Love,
Your Picked-Last-For-Kickball Momma (Who Just Breathed a Big Sigh of Relief)
~
Thanks y'all for sticking through this picture overload post… we've had fun welcoming summer!  How about you?