Oy! I am so insanely behind, it's sad. I'm still a-waitin' for those lazy days of summer, and they are avoiding my house like they've been warned off by those
Jehovah's Witness ladies
or something.
(Again, I ain't hating on them, but sure am wondering how they ever survived the sight of my husband greeting them bright and early in his tighty-whiteys?)
Trying to catch up after a hectic week – and I'm just barely beating the buzzer for Julie's Letters of Intent.  Cuz you always know I got a lot to say, right?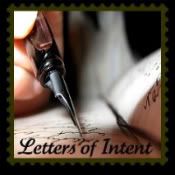 Dear Warm Bloggers,
Y'all are posting pictures of all your summer fun.  The beaches, the swimming pools, the water parks.
For the love of all that is hi-carb and holy, would you quit making me so jealous?!?!
I mean, can you say LAUNDRY?!?
(And after this picture was snapped, Oh yes he did.  Oh YES).
Love,
The Woman Waiting to Break Out the SPF50
~
Dear Itty Bit,
No.
You  may not bring the turkey baster in the bathtub.
Why?
Because you know that is my bloggy catch-up time…
and that stream of water flew the entire distance of the bathroom to land across the laptop that I'd tried to strategically defend behind the towel cabinet.
(What is in that baby shampoo?  See the smeared letter "N"???)
Love,
Your Momma Who Doesn't Think Bathtime Should Be Blogworthy
~
To Mr. Daddy,
Oh no you didn't.
Surely you didn't?
After my sweet reminder that our potty-trained little guy needs a pull-up for a nap, I suggested that he lay down in his bed for a little while.  What happened instead was that he played for an hour while you slept next to him in our bed.
Oh yes dear… you had no clue that the poor kid had peed himself so badly that when I went to pull of his clothes and said, "Oh no honey, you're all wet!" – he sleepily replied, "No I not.  My boobies aren't wet!"
And many hours later at bedtime, when the house was still and I snuck into bed after blogging late… I was shocked to find my entire side of the bed soaking wet.
I must say I was rather shocked at your solution.
After I stripped down the bed (in the dark, in the middle of the night), I stumbled with an armload of wet linens through a dark house to the laundry room (and you recall how I injure myself in idiotic ways… why oh why would you think it would be safe for a deaf person to traverse a dark house?!?! :) I returned to find you missing.
Oh yes, your solution was to sneak off to the couch and leave me to sleep on the dry side of the bed.
God'll get ya.
Love,
The Wife Who Is Right About Some Things Sometimes
~
Dear Itty Bit,
What was I supposed to say to that?
Dr. Spock doesn't have a chapter called:
When Your Child Says: "But I Don't Want a Big Pee-Pee, I Want To Be A Giiiiiiiirl!"
Yes.
Your redneck Daddy about passed out.
You rock.
Love,
Your Momma Who Thinks You Are The Funniest Thing On the Planet and Are Perfect As A Boy
~
Dear New Bloggy Friends -
You totally made my week!  I'm so glad you joined in time for our fun giveaway!  Stick around, I promise it gets interesting around here when my husband hijacks my blog… :)
Love,
The Grateful Chick Who Does A Little Happy Dance Every Time That Follower Widget Goes Up
p.s. cuz you know King Julien just won't quit teasing me about her blog domination…
~
Love y'all!  Wishing you a terrific weekend.  Now head over to Julie's Letters of Intent for more!