Looks like King Julien has deigned to grace us with her bloggy presence once again… after a blissful week of traveling, she has returned with her beloved Letters of Intent: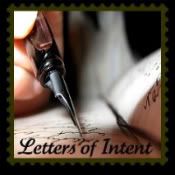 Dear Readers:
First, an apology.
(google)
I meant no offense with my little Nikon comment that was directed at Julie.  See… two reasons led me to a Canon… one was my itty bitty hands fitting the Canon better, and the other was a certain store *cough Best Buy cough* that refused to honor their price guarantee.
(Telling me that the competing price has to be from a "brick and mortar store" is fine… when I point out that the BRICK AND MORTAR Costco is right across the parking lot, you can't change your mind and tell me "they have a special deal with Canon".  Cuz that wasn't in your Price Guarantee fine print.  Don't lie to a fine print reader :)
Okay – so maybe this letter should be to *cough Best Buy cough*?!?
Anyhow – you photogs with Nikons and Canons kick my butt soundly, so I love y'all no matter what you shoot with.  But Julie… I still ain't apologizing for the Yankee stuff…
Love,
Unabashed Non-Yankee Fan
~
Dear Chickadee:
What on earth were you thinking?
I've had some awful roadway encounters with members of the animal kingdom, but have never been responsible for the original ouchie.
You were sitting there being your cute self and then I realized that you were being cute but kinda stupid because my rig was gonna come awful close to your cute stupid head and there wasn't much room to go around.
Ohmygosh you guys… I just about cried (okay, so I might have cried a little bit) when I realized that cute stupid head was squished.
I'm sorry :(
Love,
Sad Chickadee Chick
~
Dear Y'all,
I've been keeping a secret from you.  And it's out of pure vanity because the secret entails me looking 15 pounds heavier.  Despite actually probably being a couple pounds lighter.
Confused yet?
Remember this?
Well,  add another three months, a couple of crazy hair days, and a very special friend with a prayer request:
And I thought of that sweet girl as I sat in my friend's salon.  And I was choked up telling her how grateful I was that Monkey didn't need chemo.
But I know lots of people who do.  And I was ready… ready to have these curls be someone else's crazy hair day.  Knowing full well that chicks with square faces shouldn't have short hair – I stepped off that cliff and Locks Of Love came with me.
(Julie – where is that Skinny editing button?)
(Yes, Mr. Daddy was in trouble in that picture… would you believe the man had just tried to lick my nose???)
Now will someone please hook me up with an Etsy seller who needs some headbands reviewed?  Cuz this girl is going batty with her hair in her face, LOL.
Love,
The Girl Whose Shampoo Is Gonna Last A Year
~
Who do you have a bit of correspondence to today?  King Julien's corporate communication system works!!!