Hooking up with Julie from Foursons for this week's Letters of Intent!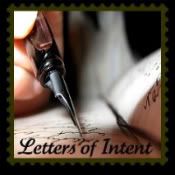 Julie is still recovering from the herd of gnus trampling her hand as she attempted to stop a band of thieves (okay okay… but doesn't it at least sound blogworthy? :)
~
Dear Target,
Umm… I hope you know what's in your toddler clothing section… and I hope you get it squared away before there's any more egg  on your face.
Any sign language aficionados out there?
Check it out.  If I'm nice and overlook the attempted "u" (actually a sideways "c"), the shirt spells:
FUFE
Yeah, super cool and worthy of lightning bolts.
But it ain't goin' on my kid :)  Cuz he's a DUUUUUUDE.
Love,
The Girl Who Is STILL Afraid of the Dollar Section
~~~~~~
Dear Scott Toilet Paper Company,
I'm all about saving money.  Especially on consumables like toilet paper.
I mean, you know I have a FOUR YEAR OLD who loves to spin those puppies and load up each flush, right?
So it was a cool surprise that you'd snuck a coupon into the package.
But it was not cool, not cool at all – GLUING it to the actual toilet paper.
You do realize what this did to an OCD chick who tore through the first ply, which separated from the second ply, which messed the whole roll up, right?
Right?!?!
Love,
OCD about my TP
~
Dear Julie,

Remember when I mentioned my kinda-rough birthday and we laughed about my insistence that God had sent these egg rolls to me?
And I think you were kinda poking fun at me… because I get kinda excited about good food.
Anyhoo – remember me telling you these things were ginormous?
Well Boo-Yah! :)  It's an egg roll on some planet!
Do not adjust your screen.  These things really are that big!
Now I feel a bit better about you rubbing it in that we don't have a Chili's nearby.
Love,
The Suddenly Hungry Chick
~~~~~~
Dear Joey,
Don't you dare give me that innocent look.
You and your escape artist ways are totally busted.  Sticking your head through the gate, then lifting it up off the hinges is genius.  And a little unnerving when I consider just how much strength that takes.
Thanks for wandering merrily off to the neighbors at dusk and forcing a gate repair by flashlight.  Thanks also for convincing Cassie that she  needed to check out too.
(Quick note:  Joey and Cassie belong to the in-laws… my fraidy cat Kona stayed right where she was supposed to be and alerted us to the escapees.  Life is never dull with horsey friends!)
Love,
The Warden
~~~~~~~
Dear Mr. Daddy,

Seriously.
I can't take much more of this.
If he's this good with Cousin PeeWee…
Can you just imagine how sweet he'd be counting his own sibling's baby toes?
Ahhhh, they slay me!  For the love of all that is Johnson's Baby Lotion-scented… may we please have another?!? :)
Love,
Your Baby Fever Stricken Wife