Joining up with Kmama's carnival for some free therapy!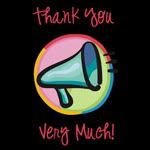 To the sorrel who cannot stand to be away from his buddy… Thank You Very Much.
The next time you want to tear down a fence to hang out with Kona, I'm gonna kindly ask you to quit smirking at me from the front pasture, Thank You Very Much.
(This guy went through TWO lines of hot wire.  If that ain't true love…)
~
To Itty Bit:
After hollering, "IWANNA HELP" for ten minutes…
You really gotta listen when I let you hang out to help groom the horse, Thank You Very Much.
(Don't worry friends, he wasn't in there with Joey)
When we're done, and it's getting dark out… I appreciate that you want to give me a hand in putting Kona away.
But Duuuuude!  When I say close the gate behind me, you really gotta CLOSE THE GATE BEHIND ME, Thank You Very Much.
Closing it, watching me turn Kona loose, smiling at her so she walks to you, then
opening.the.gate.right.the.heck.up.for.her
was not cool, Thank You Very Much.
And Kona, you know better, Thank You Very Much.
I'm glad you're so addicted to our ornamental grass, rather than the cheap REAL grass that grows abundantly all over the yard.  So glad you were unwilling to budge from it and were somewhat easy to catch while you chomped down on the expensive stuff, Thank You Very Much.
And your timing was impeccable.  Trotting around the backyard as the last of the daylight disappeared and I had to keep track of an arab and a 4-year old wrangler at the same time was so unstressful, Thank You Very Much.
What are you thankful for today?   (Probably that you weren't chasing a loose horse in the dark last night, eh?)