Y'know, we've had some pretty good luck getting responses from companies that find themselves featured on King Julien's Letters of Intent…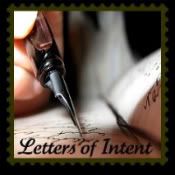 And this week is Amazon's turn.
Apparently they didn't take the hint from the Costco debacle – let's see if I'm the only person who thought this merited a letter.
See, I was minding my own jolly business as I shopped online for some wrapping paper.  And I realized that more stores are selling it as "gift wrap" nowadays (did anyone else just snort that I used the word "nowadays"?  I feel like Estelle Getty).
They don't so much sell wrapping paper rolls, but mostly in sheets.  Come on now… what fun is that?  (Says the little and big boys in our house who  love sword fights)
I was salivating over stuff like this:
So I hopped on Amazon to check out all the designs.
I typed in "gift wrap"… and SWEET JEHOSEPHAT… this is what came up:
In case you can't see clearly, the very first search result is a lovely giftwrap that repeats "Happy F-ing Holidays".
I'll let you read my email to Amazon for the rest.
I've been very pleased with numerous Amazon purchases in the past.  I'm just a bit puzzled at the prioritization of Gift Wrap Paper search results.  While I wouldn't call myself overly-sensitive, it seemed a bit crass to have the first result be "Happy F-ing Holidays", the second be "Suicidal Snowman", the sixth be Santa defecating in a chimney, the eighth be a joke about genitals, the eleventh be a drunk Santa, the fifteenth be a depiction of piles of excrement, the sixteenth be Santa with scantily clad women saying HO HO HO... and etcetera.  Considering that the average shopper looking for holiday giftwrap may not be expecting the first results to have items like these... I'm disappointed and well... kinda bugged that all of these were on the very first page of my search.  I need wrapping paper, but I'm not crazy about wading through R-rated content on Amazon to find it.
(I have a screenshot available of the search results if needed).
Thanks,
Rachel
I received a rather canned reply, but y'all shouldn't be surprised that most companies WILL respond to your email.  And even if it's a standard "thank you and we don't care" reply – I'm willing to bet that cumulative customer complaints are forwarded on up.
Hello,
I understand your concern.
I've passed your comments about the Gift Wrap search results on to the appropriate department in our company for consideration. We truly value this kind of feedback, as it helps us continue to improve our store and provide better service to our customers.
Strong customer feedback like yours helps us continue to improve the selection and service we provide, and we appreciate the time you took to write to us.  We'll consider your feedback as we plan further improvements.
When you use our search engine to look for items, our system attempts to find the products you're most likely to be looking for based on the words you entered. 
The related search results on our website are based on a variety of automated criteria, including the typical search queries and misspellings of other users. Sometimes a spelling correction will be offered for a query that is spelled correctly, simply because our automated system decided there was a good chance you would find the alternative helpful, based on the searches of previous customers.
We look forward to seeing you again soon.
Thank you for your recent inquiry. Did I solve your problem?
Best regards,
Bharath M.
Amazon.com
Your feedback is helping us build Earth's Most Customer-Centric Company.
~
Y'all – this was only about the FIRST page of search results.  It's Amazon's prerogative to sell off-color products – it was just bizarrely low-class to feature them as the top items when someone isn't looking for pooping Santas.
And for the record?  All the big ticket Christmas gifts I wanted to purchase from Amazon?  Itty Bit's new bed, Mr. Daddy's camo top for the Rhino, Rachel's ceramic hair straightener (ahem)?  All NOT purchased at Amazon.
Can you hear me now?
~
Click on Julie's Letters of Intent Button for more - the letter-writing that gets results!