Dear Bloggy Friends,
You guys aren't going to want to miss this!

A few weeks ago, I entered a giveaway on Burlap + Blue's blog and was thrilled to win!
She was hosting the lovely Monika from the I Love It All Etsy shop – and lucky me got to pick out my favorite print!
And I might have kind of sort of gotten sucked in and purchased a special quote for a certain someone:
(Fifty OnceUponAMiracle points for the translation of that quote!)
I was surprised to open the package and find some extra goodies!  Don't you love this?  She picked the perfect quote and sent it along for something special for my sister.  How sweet is this for this week as we celebrate Baby Gracie's birthday? 
Monika was long-suffering gracious while I debated the color choices – and she quickly put together samples for that perfect turquoise color!
I love how she was up for any kind of customization… and really – the pictures don't do them justice.  After coming home to a sick kiddo, I lost all daylight to snap these.  Here are some more of her lovelies from her shop!
I love this!  Somebody stop me before I order it :)
And this?  How fun is it?!  I mean, I'd be all over it if I didn't think people would injure themselves laughing at the false advertising if the non-crafty chick were using it… ha!
And a little something special for you?  Monika has generously given us a 15% off code for her shop!  Now through Saturday (February 26, 2011) midnight, use ILOVEITALL in her Etsy shop!
Thanks Monika – this was a blast!
Love,
A Happy Etsy Customer
p.s.  Tell her I sent ya!
p.p.s.  Oh darn… I'm off to order that Table Manners print.  Can you blame me???
Linking up with King Julien at: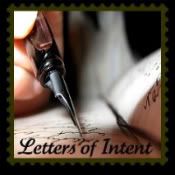 Got something to say today? :)