If you ever take a single piece of advice from me, here it is:  Get thyself to a t-ball game STAT.
You will laugh.
You will (happy) cry.
You will quite possibly wet yourself while giggling madly.
This Letters of Intent brought to you by King Julien… the ultimate Baseball Mom: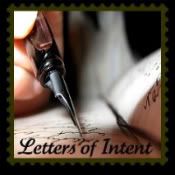 Dear League Officials,
Whose idea was it to name our team the "Scrappers?"
Because when that t-ball game schedule went out, it listed all our games as "Scrapers".
Which looks less sportsmanlike and more kitchenlike to me…
Just sayin'…
Sincerely,
A Scrappy Scrapey Mom
~
Dear League Officials #2,
But I think I prefer the Scrapers.
Especially when I see part of the uniform and suddenly think we're the CRAPPERS.
Which wouldn't be appropriate at all.  Because these are a bunch of 4-year olds… they call each other doo-doo heads.  Thankyouverymuch.
Sincerely,
A Cute Doo-Doo Head's Mommy
~
Dear Other Team,
My bladder may not survive another game with you.
It started with your 3' tall shortstop who reeeeaaaallly had to pee.  And I didn't have the heart to capture it with my camera (cuz really, what mom wants to stumble across a random blog with a photo of her preschooler doing the pee-pee dance during a game?)
And while us parents had a good laugh at that… it was the following scenes that played out over and over again that had us dying on the sidelines.
See, your team has been coached to go hard after every ball.  EVERY KID AFTER EVERY BALL.
So thank you, Team Dogpile, for the craziness that was watching you get into pint-sized scuffles over each grounder:
(I completely missed photographing the insane 9-kid pileup that occurred in right field in the second inning… it was EPIC.  I think the catcher even jumped into it for good measure).
I'm only slightly afraid to send my kid to school with you guys…
Sincerely,
The Momma Who Can't Wait To Play You Guys Again
~
Dear Team Dogpile #2,
You guys deserve another letter.
The base race after the game was taken to a new level of hilarity as three of you boys decided to put on a lovely little belly dance for us.
Thank You Lord, I had my camera out.
Muchas Gracias for the chuckles,
The Woman Who Thinks That Coach Has His Hands Full
~
Dear Itty Bit,
I knew you could.
Your first at-bat with someone pitching to you…
and you hit an in-the-park homerun.
Nevermind that homeruns don't exist in t-ball rules…
So stinkin' proud of you, little bugger.
Love,
The Momma Who Embarrassed Your Daddy With Her Screaming
~
Ahh, there's nothing quite like t-ball.  With any luck, I'll get to pee myself tomorrow again too…