Dude,
If you ever turn the sprinkler on me again…
I'm telling ya…
God'll get ya.
Or maybe Aunt Rachel will.
Love,
The Out of Shape Chick You Severely Underestimated
p.s. I was wearing shorts.
p.p.s.  But they were hard to see because you can't look directly at my blindingly pale legs.
p.p.p.s.  Seriously, don't try.  Your corneas will thank me.
p.p.p.p.s.  Yes, my hearing aid is severely allergic to water.
p.p.p.p.p.s.  That shirt makes me look huuuuuge!  Anyone want to start a diet with me?
p.p.p.p.p.p.s.  Thank you Itty Bit for not helping me one single itty bit.  Ahem.
Linking up with the one and only King Julien!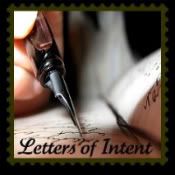 **photo credits to Mr. Daddy… who was being a big ol' baby and hiding on the porch :)