Tis true…
my least favorite part of the city girl marries redneck story…
The part where redneck douses himself in this "stuff"…
wanders around making odd noises and sneaking up on things…
and comes home with something that requires four hours of samurai knife work…
to stuff the freezer full of stuff I refuse to cook.
(Gasp!  That's the redneck wifely duty I have yet to succumb to!)
(and I just typed "stuff" three times)
It's also the time when I get a wild hair and suddenly think I'm crafty.
(Ohmyheck, you guys already know this only leads to bad, bad things!)
It's inevitable when I look at fabrics… I get sucked in by dreams of how together my house would look if only I had these wonderful patterns.  And I look at how insanely grody my current stuff is and a 50% off coupon pushes me over the edge.
Oh, you don't know how grody… this is just a peek.
A 5-year old who still likes to KNEEL on his seat at dinnertime means lots of spills.
I thought recovering the chairs would be an easy DIY project.
I ordered some awesome fabric (50% off makes just about anything awesome, no?)  And I ordered way more than I needed, with the pipe dream that I would suddenly channel Martha and whip up some darling pillows and trim some curtains.  Because then my house would be together, yo.
(Confession:  If my HOUSE is together, you won't notice so much if I'm not, right?)
Except, that I was a monumental dummy when I ordered it, and I completely and utterly forgot that I have SIX chairs, not four.
Who does that?!?!
Nevermind.
So I literally ended up having just enough for ahem SIX chairs.
After a staple gun that wouldn't staple,
An extension cord that wouldn't fit,
A chick who couldn't count…
Here's the difference:
(Flee the GRODYYYYYYYYY!  I'm gagging too.)
Here's my Super Mom who stayed up until 3am to put these suckers together (because after I "helped" with the first one, she had flashbacks of ER visits and rescued me)
And after we were done, I had enough fabric left to make a pillow for Stuart Little.  She's that good.
Here's some action shots of Super Mom!
Told you she was cool.
But now you know why I don't sass that woman.
And would you believe… curtains are next on the list?  And the crazy woman talked me out of pom pom trim?!?!?  We may yet duke this one out.
~
See why I normally spend $$ on someone else's craftiness (instead of an ER bill)?
It's been way too long since we've done an Etsy feature!
See how sweet this is?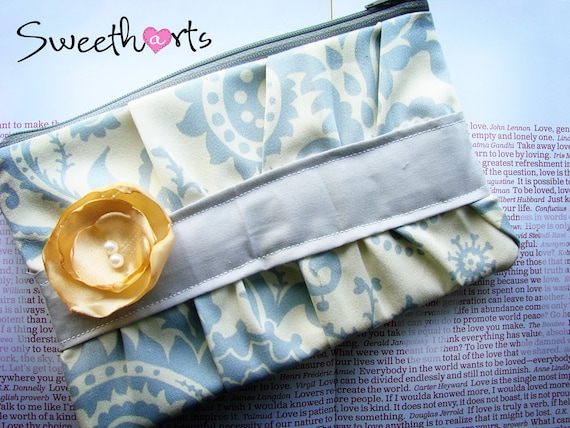 Y'all know that there's no way a big first aid kit would fit into that cute thing – and this chick doesn't hit up too many fancy events.  But I fell in love with the fabrics and Sweetharts was willing to make me a camera strap in the same combination!
(pardonez the quality… taken in the wee hours and before coffee.  even my camera was confused)
She also sent a matching set of rosettes – and I'd take pictures if my hair wasn't also confused right now.  So I'm cheating to show you how they look on well-behaved curls!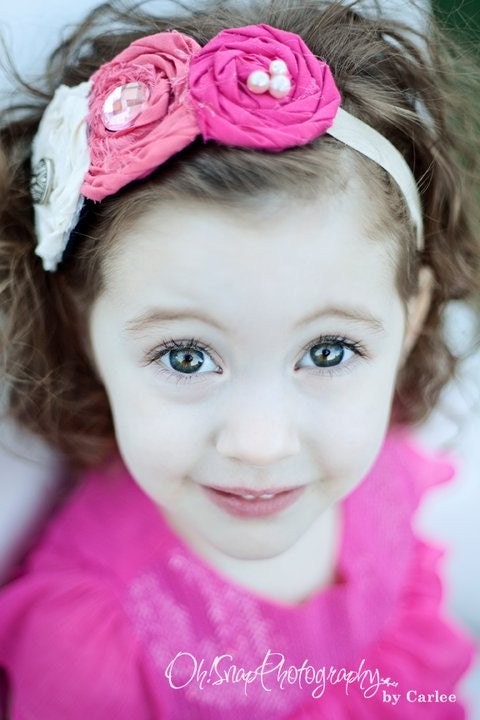 Nikki is super easy to work with and I love my new camera strap cover.
Does this mean I'm a bit more together now?
Or that the man shouldn't leave me alone with a PayPal account?
The While You Were Hunting chronicles to be continued…