First some fun with King Julien…  because everyone's got a letter to write, right?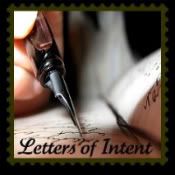 Dear Ms. Kindergarten Teacher:
I don't know how you do it.
This deaf chick came to the V-Day party and had her lipreading skills sorely tested by the crazy combination you deal with every day.
Jadyn – Javyn
Ethan – Eastin
Ella – Emma
Rilee – Ryker
Love,
The mom who finally figured out Lyric is a boy and Jackie is a girl
~
Dear Mr. Daddy,
Really?
You didn't notice anything was amiss when you put the pot roast in?
Something tells me this might have been part of the creation of the lovely carmelized sauce on the bottom of the oven…
Love,
The woman who loves that you cook
~
Dear Papa,
It really drives me nuts that you won't let me post pictures of you on my blog.  Cuz then I have to get creative.
That whole parent vs. grandparent thing?
I thought it absolutely charming that you demonstrated one of your signature impressive belches at the dinner table tonight.  Then after Itty Bit asked why your burps always sounded like that ("bow"), he was swiftly instructed that he was to come up with his OWN special belch.
It will take months to undo the training he received at dinner tonight, practicing animal sounds and words via gastrointestinal emissions.
Somehow I can't remember you ever helping me with my burps???
Love,
I can still burp longer than you
~
Dear readers,
Y'all rock.  We loved, loved, loved the entries to this giveaway!  And for stories behind this mini criminal's mugshot?  I was shocked at how many of his REAL stories y'all remembered.
By far, the one thing most of you figured was worthy of felony history, was his little escapade of CUTTING MOMMY'S HAIR.  (I winced just typing that).
We had a blast laughing through the entries – thank you so much!
A real highlight of this silly contest was guilting poor PamD back into blogging action ;)  She did not disappoint… she captured the entire expose from Itty Bit's nefarious black market elbutt dealings, to Mr. Ed's relative, and even squeezed a Mr. Braddy reference in there.
It's well worth the click… here it is.
It sent Mr. Daddy into a coughing fit, so I think we have a winner!  Congrats PamD!  Can't wait to see what you choose from the talented Katie Lloyd!  (A huge thank you to Katie for her generosity!)
And from the follower comments; I totally did not do this the proper OCD way.  I plugged in the total of all comments and hoped it would land on a follower one.  Forgive me?  (If I could even talk about the suckage of this past week, you would immediately order me to eat all of the prize chocolate).
…the bonus "My Favorite Things" prize goes to:
Oh no way… it's LITTLE JO!
If you can't quite place Little Jo… she's my photobombing niece below:
(and yes, that's Ju and little May-May and Itty Bit… I miss that itty-bit-ness!)
And the little karate skills vs. furniture episode might be kinda sorta inspired by this:
Thanks for playing along!  Congrats to PamD and Little Jo!