Anyone who has been a blogger for more than five years has seen how much the blogging world has changed.
Remember when it was such a thrill to see a new face in your Google Friend Connect box?
(or rather a giant blue eye, but that's cool too)
I cannot even begin to tell you what some of those little squares have come to mean to me.
Some are brilliantly smart, many are insanely funny, some are people going through incredible heartache with a whole lot of courage, and some… have become true friends who post about squirrels and elbutts when your husband is going through cancer treatments.
Well, Google is being a poopypants (that is too a word – don't mess with me spellcheck) and sending Google Reader and Google Friend Connect the way of acid wash denim jeans and banana clips.
But wait!  I just saw someone wearing a banana clip the other day – so Google is making a really big mistake!
It seems like the intent is to "encourage" bloggers to sync their sites with Google +.  Which means everyone would have to have a Google + account.  No worries friends, I haven't done this – only because I hate feeling strongarmed into something.
So you'll still be able to leave comments like usual (through Blogger's commenting system), and you'll still be able to find us if you come here directly or use other ways to subscribe.
See this area in the right sidebar?
Those are other ways to get the latest updates.  We appreciate you so much (you're why we keep blogging!), and I would hate not to be able to find you after Google Friend Connect is retired on July 1st.
(People, that's Monday… I'm panicking!")
You can click on any of those or use the links below: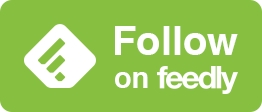 (super sorry, but Feedly is having trouble syncing to our blog – will post an updated link as soon as it's working.  I have a feeling they are busy with lots of panicking-like-me bloggers right now!)
I hope you'll join us and keep on being a part of the crazy that is here!
Oh… and because I can't post without something that makes me smile… this is what I feel like Jesus would do about this Google decision:
Amen.
.